---
History
---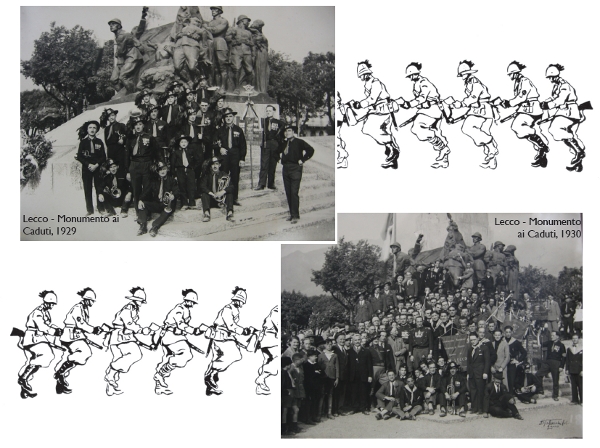 ---
The brass band of bersaglieri "Guglielmo Colombo" from Lecco, Italy

The brass band of the National Assotiation of bersaglieri of Lecco was created on 28th September 1997 in honour of bersagliere Guglielmo Colombo, who had founded the division in 1926.

The president of the division is Piergiuseppe Mapelli

The chief conductor is Luca Losa.

The band is formed by marksmen from Lecco and neighbour towns, united by the love for music and friendship remained since the times of their common military service.

The band took part in many national marksmen's meetings in Lucca, Biella, La Spezia, Bari, Assisi, Cremona, Ascoli Piceno, Florence, Vercelli, Pordenone, San Giovanni, Milan and Torino.

Besides, the band "Guglielmo Colombo" often plays abroad: in France, Germany (Musikparade Festival), Norway, Switzerland, Belgium and South Corea (Gyeryong World Military Culture Festival).

The bersaglieri from Lecco are very often invited to perform in other Italy's regions at the marksmen's meetings.

During its history the band has acquired many admirers who appreciate the art, skills and enthusiasm of the bersaglieri of Lecco.

Luca Losa

Luca Losa was born in 1974 and studied playing the trumpet at the age of 11.

Before his military service he played in many different groups: local bands, big bands and brass bands of marksmen (bersaglieri). In 1995 Luca Losa was doing his military service in the famous brass band of the 3d regiment of marksmen, that has more military awards than any other in Italy.

In 1996, right after finishing his service, Luca Losa began studying the project of founding a brass band in Lecco dedicated to Guglielmo Colombo.

The orchestra was oficially born on 28th September, 1997. It is dedicated do Guglielmo Colombo as the founder of the marksmen's regiment in Lecco in 1926.

Luca Losa is the director of the band since its foundation.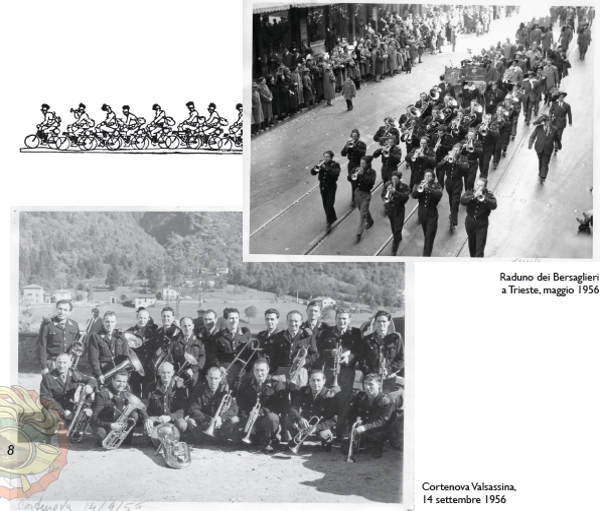 ---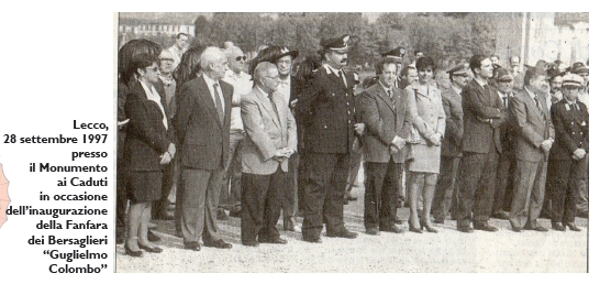 ---